Just when Fall starts rolling around and the weather is verging on cool, I like to sport the shorts and long sleeve look. This look definitely falls into my
favorites
category. Something about pairing shorts with long sleeves is nautical and fresh, and straight out of a Spring LL Bean ad - I love it.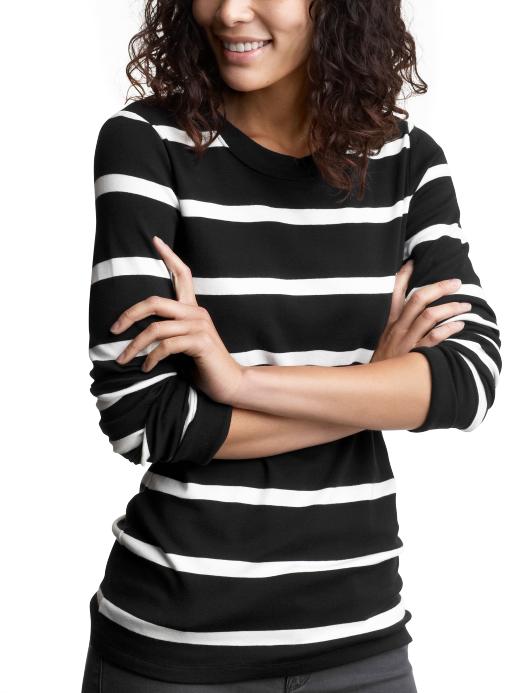 We were in Gap over the weekend and they were having a sale on
striped
and
solid
colored SuperSoft Long Sleeve T-shirts. I picked up four - two solids and two stripes (I never ever follow that shopping rule that states,
don't buy several colors of the same piece.
my rule is,
if it works, it works, so stock up.
). They are perfect. And don't let the "t-shirt" label through you off - they are exceptionally thick and warm. So you can be sure that I will be wearing my shorts/long sleeve look until I need some warmth around my chicken legs.
These shirts are also a great buy not only because they were on sale, but because of their versatility. They can be paired with skinny jeans, a blazer, and boots; they can be dressed up with a colorful scarf, ,chunky necklace, or long pendant necklace; and they can be tucked into a skirt for an even dressier look.
It's always a good idea to invest in basics.